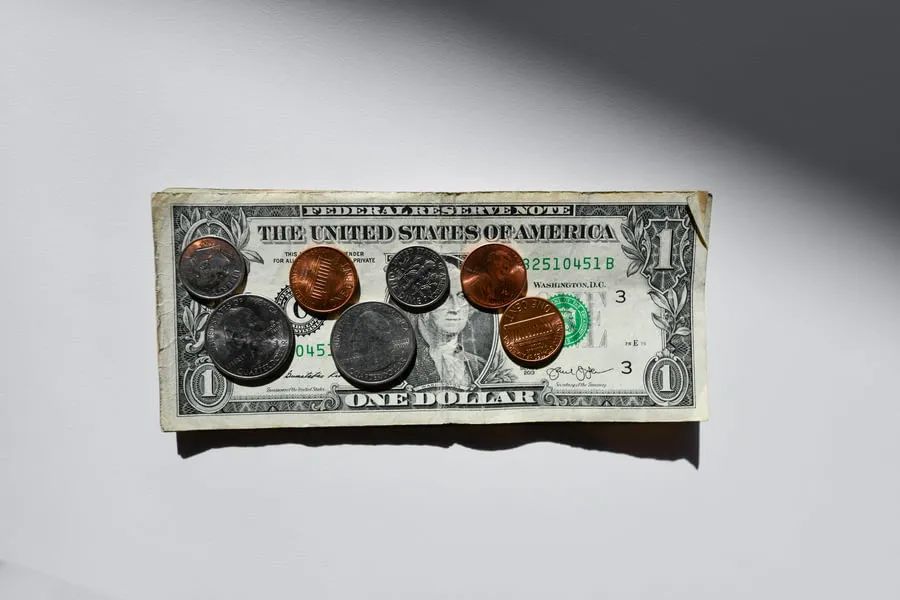 01
资助方式
The Ministry or Department of Education in the country is a good starting point for many forms of educational grants. There are also many charities and trusts that offer financial help to specific demographics.For example, there are scholarships for women and students from particular countries or subject areas, but also more 'niche' grants, targeting everyone from vegetarians to the spouses or children of grocers, pharmacists or carpenters.
各国的教育部有着许多形式的教育补助金。另一方面,许多慈善机构和信托机构也为特定的人群提供财务帮助。例如,有针对特定国家或学科领域的女性和学生的奖学金,也有一些奖学金是针对某些特定群体。
Some organizations may also offer financial support for existing employees who wish to begin PhD studies during their employment. Candidates wishing to ask their employer to help fund a PhD must usually explain how their studies will benefit their personal and professional development.
还有一些公司也会为想要开展博士学习的在职员工提供经济支持。其中,被资助的候选人通常需要解释他们的研究将如何有利于未来在公司的发展。
02
PhD funding in the US
美国的博士资助
In the US, PhD students are discouraged from engaging in external employment. Universities instead offer a tuition waiver and an annual stipend. Ivy League and other larger institutions are typically more able to offer PhD funding than smaller private institutions. Students studying online courses are also less likely to receive funding. The source of funding and amount varies between subjects and between universities, but a good starting point is the Fulbright programs run by the Institute of International Education.
在美国,博士生不被鼓励从事外部工作。相反,大学会提供给博士生学费减免和年度津贴的资助。常青藤联盟和其他大型机构通常比小型的私立机构更有能力提供博士学位资助,但是在线学习课程的学生不太可能获得资助。资金来源和数额根据不同的学科和大学也会有所不同,但是,可以关注由国际教育协会运营的富布赖特博士生项目。
Many PhD students in the US work as teaching assistants or research assistants to supplement their income. These are both usually offered as yearly contracts between the student and the institution, renewed if the student maintains specified academic standards. Some graduate schools may ask students to obtain fellowships (funding with no strings attached in terms of career obligations) or take advantage of their supervisor's research grants from government agencies such as the National Science Foundation and the National Institutes of Health.
许多在美国的博士生通过助教或研究助理的工作来补充他们的收入。这些合同通常是学生和学校之间的年度合同,如果学生保持特定的学术标准,就可以续签。也有一些研究生院可能会提供学生奖学金(在职业义务方面没有任何附加条件的资金)或学生也可获得政府机构如国家科学基金会和国家卫生研究院的研究资助。
03
PhD funding in Canada
加拿大的博士资助
In Canada, PhD students may work outside the university (or through student jobs within the university) but some programs stipulate that students must not work for more than 10 hours per week outside of their studies, particularly if they have been granted PhD funding. The Canadian Government runs a scholarships website which you can use to explore available funding opportunities such as the Vanier Canada Graduate Scholarships, available to Canadian and international PhD students.
在加拿大,博士学生可以在校外工作(或通过在大学内的学生工作),但一些项目规定,学生每周不得在学习之外工作超过10小时,特别是已经获得了博士基金的学生。加拿大政府运营着一个涵盖各种奖学金的网站,学生可以使用它来探索可用的资助机会,例如为加拿大和国际博士生提供的Vanier加拿大研究生奖学金。加拿大国际学生奖学金链接:
https://www.educanada.ca/scholarships-bourses/index.aspx?lang=eng
Competitive PhD scholarships include those run by the Natural Sciences and Engineering Research Council (NSERC), the Canadian Institutes of Health Research (CIHR), the Social Sciences and Humanities Research Council (SSHRC) and the Canadian Institute for Advanced Research (CIFAR). Some universities give a tuition deferral or waiver to PhD students.
竞争性博士奖学金包括由自然科学和工程研究理事会(NSERC)、加拿大卫生研究院(CIHR)、社会科学和人文研究理事会(SSHRC)和加拿大高级研究院(CIFAR)管理的博士奖学金。除此之外,一些大学会给博士生给予学费延期或减免。
04
PhD funding in the UK
英国的博士资助
In the UK, there is a range of funding options for PhD students. Many universities have a limited number of studentships or bursaries made specifically available for postgraduate applicants. The amounts provided could range from covering tuition costs, covering living costs or simply covering costs for textbooks and research materials.
在英国,博士生有一系列的资助选择。许多大学专门为研究生申请者提供数量有限的奖学金。提供的金额可以涵盖学费、生活费,或能涵盖课本和研究材料的费用。
Government-funded Research Councils provide tax-free bursaries which include tuition fees and a stipend of around £15,000 (US$19,600) or over per year for three years. Scientific studentships are offered by organizations and charities such as Cancer Research UK, the Institute of Cancer Research (ICR), and the Wellcome Trust which start at around £19,000 (US$31,725) and rise each year .
政府资助的研究委员会提供免税奖学金,包括学费和每年15000英镑(19600美元)或以上的津贴,为期三年。科学类奖学金由组织和慈善机构提供,如英国癌症研究所、癌症研究所(ICR)和惠康信托基金(Wellcome Trust),其金额为19,000英镑(合31725美元)以上,并逐年上升。
There are also regional scholarships such as the Commonwealth Scholarship and Fellowship Plan for Commonwealth students to study in other Commonwealth countries. PhD students in the UK may also take part in tutoring, work as a research assistant, or deliver paid lectures.
还有区域奖学金,如英联邦奖学金和奖学金计划,供英联邦学生到其他英联邦国家学习。在英国的博士生也可以参加辅导,做研究助理,或做有偿讲座。
Doctoral Loans are another popular way of funding postgraduate study in the UK, and allow you to borrow up to £25,000 (~US$32,450) for your course fees and living costs, paid in three installments throughout the year. The earliest you'll start repaying the loan is when your annual income is over £21,000 and it's either the first April after you leave your course, or the first April four years after your course started.
在英国,博士贷款是资助研究学习的另一种流行方式,允许博士生最多借贷25,000英镑-US$32,450来支付课程费用和生活费用,全年分三次支付。而最早偿还贷款日期是当博士生的年收入超过21000英镑时开始,或者是在博士生离开课程后的第一个4月,或是在课程开始后4年的第一个4月。
05
PhD funding in France
法国的博士资助
In France, the French Ministry of Higher Education and Research has specific funds for research, which they use to provide a short-term employment contract (not tax free) called a 'doctoral contract' for the PhD candidate, regardless of nationality. This stipulates that the candidate will be working for the institution at which the PhD is based. The contract is for three years, renewable for one year and sets out the legal framework befitting a normal work contract, including minimum salary level and activities the candidate may be involved in.
在法国,法国高等教育和研究部(Ministry of Higher Education and Research)有专门的研究基金,他们利用这些基金为博士候选人提供一份称为"博士合同"的短期雇佣合同(不是免税的),并且不分国籍。这规定了博士生将在博士期间为所在的机构工作。该合同为期三年,可续签一年,并规定了符合正常工作合同的法律框架,包括最低工资水平和博士候选人可能参与的活动。
You may also apply for bursaries from the French Ministry of Foreign Affairs or the Ministry of Higher Education and Research (MESR) which offers the Eiffel Excellence Scholarships aimed at international students. PhD students can also apply for funds from a private-sector research company which can host them at its own premises; notable scholarships of this nature include the Conventions Industrielles de Formation par la Recherche (CIFRE). Another option is a scholarship based on co-tutelle which allows PhD students to undertake a research project between two institutions – this is called a Joint-PhD. A range of regional and city projects and associations are also in place in France to provide funding for PhDs.
你也可以向法国外交部或高等教育和研究部(MESR)申请奖学金,后者为国际学生提供艾菲尔优秀奖学金。博士生还可以向私营研究公司申请资金,该公司可以在自己的机构内为他们提供服务;这一性质的著名奖学金包括研究工业组织公约(CIFRE)。另一种选择是基于共同监护的奖学金,允许博士生在两个机构之间进行研究项目,这被称为联合博士。一系列地区和城市项目和协会也为博士提供资金。
Most opportunities for PhD studentships are advertised on the institution's website, but some are offered internally after the student has applied to their degree program. Externally funded PhD scholarships and studentships are not offered directly to students by the organization, but are instead allocated to departments and supervisors who then advertise for candidates.
大多数博士研究生的资助的机会都是在所在机构的网站上发布的,但也有一些是在学生申请学位课程后才提供的。外部资助的博士奖学金和学生不是由组织直接提供给学生的,而是分配给部门和主管,然后再由他们招聘提供资助的候选人。
If you can identify an appropriate supervisor who is impressed with your research experience and proposal, s/he may be able to personally help you identify sources of funding (even from their own or their department's research funds), so it definitely helps to be proactive when trying to secure funding.
另外,如果你能找到一个对你的研究经验和提案印象深刻的合适的导师,导师可能会亲自帮助你寻找资助来源(甚至资助来自导师自己或导师所在部门的研究基金),所以在试图获得资助时,积极主动肯定会有所帮助。
When applying for any sort of funding, always make sure to adhere to the often very strict deadlines, and to apply as early as possible to avoid disappointment. You may also find it takes a considerable amount of time to get all the required materials, essays, personal statements and references ready before you can apply to a funding opportunity.
最后,当申请任何类型的资金时,一定要确保遵守严格的截止日期,并尽早申请,以避免申请失败。因为当你在申请一个资助机会之前,你可能会发现,你需要相当长的时间来准备好所有必需的材料、论文、个人陈述和推荐信。